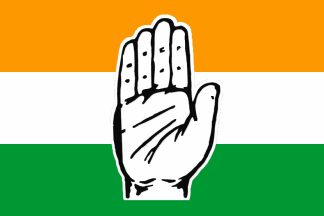 GANGTOK, October 07:
Former Chief Minister and President, Sikkim Pradesh Congress Committee (SPCC) Nar Bahadur Bhandari, has demanded a strong legal action against ST Tamang, the former Returning Officer, Soreng Sub-division for alleged administrative failure.
In a press conference called today at the head office here, Mr. Bhandari also said that the incident at Soreng was entirely "cooked up" by RB Subba, Area MLA of Soreng.
"The appointment of BB Subba as the new Returning Officer is also a ploy of RB Subba," the SPCC chief alleged. He demanded more stronger action against Sonam Tshering Tamang for his unfair
Stating that this time's Panchayat election is all controversial and unfair in Sikkim, Mr. Bhandari also demanded a probe by the Election Commission where an allegation was made over the incident in which the concerned area MLA utilized a government vehicle for the election campaign.
During the time of final scrutiny of the candidates, the SDF party made one Tenphuti Bhutia of Soreng constituency to fill up the nomination over night without submitting the prior formalities as per the Election Commission, he alleges. Stating the incident as entirely against the code of conduct and the norms of the election commission, he also alleged SDF party workers for beating up one of the SPCC candidates in West District. "Fourteen of the SPCC candidates in Soreng are under political pressure by SDF party workers," he informed.
The entire details will be intimated to the Commission for further necessary actions he said adding "Central Government and Home Department should also initiate in the fair play."
He too criticized the foreign tour of the Chief Minister as "leisure trip" stating that he is not in the State when its people needed him the most.
Dwelling on the sixth schedule of Darjeeling won by the DGHC, Mr. Bhandari stated that the same is not all in favour of the people of Darjeeling. "Darjeeling's dream of getting Gorkhaland is being shattered day by day due to the inefficient effort of Subash Ghishing," he alleged.
Mr. Bhandari also further added that winning of panchayat seats by uncontestant candidates means denying local people a right to choose their representative at grass root level.