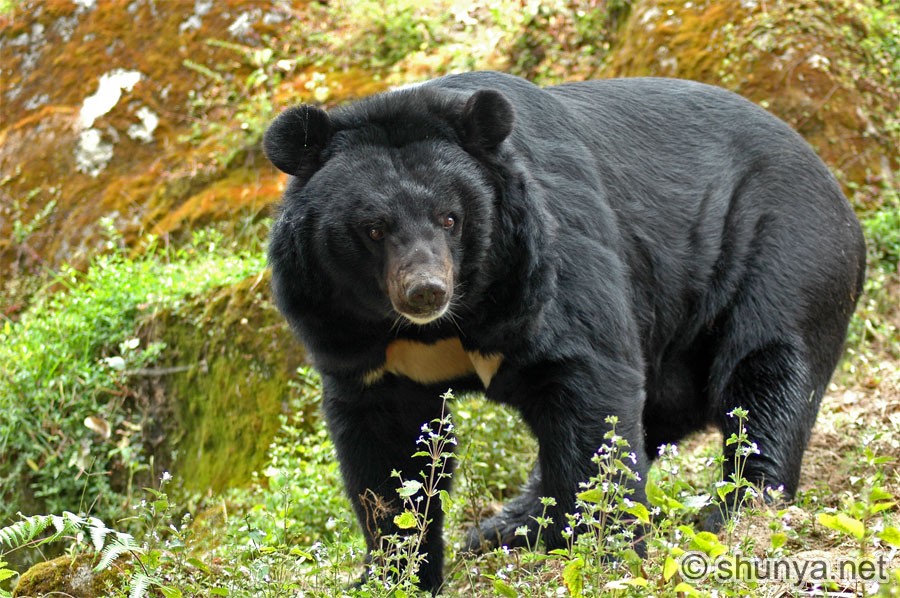 GANGTOK, November 12
: Efforts are on to trace and capture the elusive Himalayan Black bear which is presently wandering around the forest covers of Himalayan Zoological Park (HPZ) in Bulbuley since Monday morning.
A trap had been set up by wildlife authorities and HPZ officials led by zoo deputy director Dr Madan Shanker yesterday as the most appropriate measure to address the threat posed by the drifter. The trap in a cage has been set up in the spot most frequented by the bear.
The path leading to the cage has been peppered with food items to lure the bear into the trap.
Once the bear is trapped inside the cage, the bear will be tranquilized and then released into forest areas at higher altitudes far away from human habitats.
Dr. Shanker informed Sikkim Express who is supervising the mission said that the zoo staff is patrolling the road between Tashi view point and 2nd Mile so as to ensure that the bear does not enter the human habitats of Chandmari.
The zoo has been closed for the time being and the staff has camped in the area along with Dr. Shanker to capture the bear.
"The bear is still in the area. Our staff sighted the bear yesterday but the animal is still elusive", said Dr. Shanker. Combing operation was also launched yesterday and today to trace out the bear.