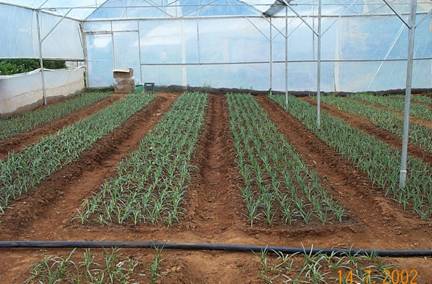 RANGPO, May 17
: State Horticulture and Agriculture Minister Dawcho Lepcha yesterday inaugurated the High-Tech Green House at Majitar, few kilometres from here.
Commerce Minister Niru Sewa was also present as special guest of the programme along with Rangpo Nagar Panchayat members, department officers, staff and progressive farmers of West Pendam constituency.
After the inauguration, the Ministers and the department officials visited the work place of Horticulture department.On the occasion, 17 beneficiaries from Majitar were given work order in carnation flower cultivation project along with Rs 63,500 each. New technology machines like spray, cutter digger etc were also demonstrated by the department officials.
The chief guest in his address while appreciating the initiative taken by the progressive farmers requested all the farmers to come forward and support the government in making the State a purely organic state within 2015.
Ms Sewa also urged the educated youth to work in the field of cultivation