Jan 1, 2006 retrospective effect to revised Sikkim pay scales & DA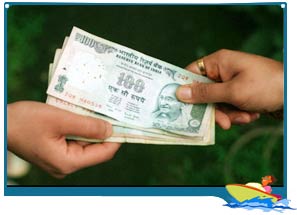 GANGTOK, November 20:
The council of ministers during the cabinet meeting held on November 17 has approved the submissions of the committee of secretaries on the recommendations of the 4th Pay Commission with regard to revision of pay, allowances and pensionary benefits of the State Government employees.
Various State Services Associations had subsequently submitted representations to the government and careful examination of the representations, it has been considered to modify further the pay structure as given below.
The grade pay scales against pre-revised pay scale of Rs. 2850-4170 to 4500-7200 (S-1 to S-9) ie, the posts under group C & D up to the pay scale of Rs. 4500-7200 is proposed to be further modified and enhanced at the uniform rate of Rs 200.
Against the pre-revised pay scale of Rs. 14300-18400 in proposed PB-4 ie Rs 37400-67000 with grade pay of Rs. 87000, the modified pay band is proposed to be Rs. 32000-60000 with grade pay of Rs. 9000.
The pay bands and grade pays against pre-revised pay scale of Rs. 17200-21250 and Rs. 17700-21700 ie S-19 and S-20 is proposed to be categorized as PB-5. The proposals have been submitted to the cabinet for consideration and approval, it is learnt.
Following the cabinet decision to accept the recommendations on the 4th Pay Commission, the State Government has formally notified its decision to accept the recommendations with some modifications as stated below.
The pay band and grade pays in respect of general category of employees as well as State Government with some modifications has been accepted by the Government.
The revised pay scales and dearness allowance will be effective from January 1, 2006 while other allowances will be payable with effect from April 1, 2009, it is informed. The revised pension will be effective from January 1, 2006 and the medical relief to the State Government pensioners will be enhanced to Rs. 1000 per month against Rs. 500 per month recommended by the commission.
It is informed that 40 percent of the arrear on account of revision of pay and allowances will be payable in 2009-10, another 40 percent on 2010-11 and balance 20 percent in 2011-12.