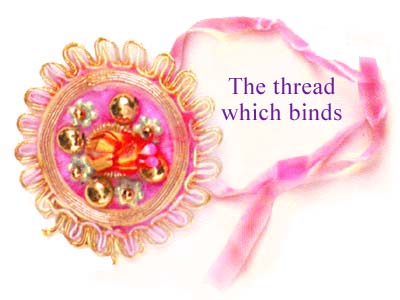 GANGTOK, August 4:
On the auspicious occasion of Raksha Bandhan, Governor BP Singh and Smt. Karuna Singh have extended their warm greetings and best wishes to the people of Sikkim.
In a message, the Governor said that Raksha Bandhan which is being celebrated in the country from time immemorial reflects the sanctity, which has been accorded to the brother-sister relationship. It also reminds us of the need to develop a sense of "Raksha" or protection for our families and beyond, he added.
The Governor expressed the hope that the festival of Raksha Bandhan will help in strengthening the bonds of love, unity and brotherhood among all sections of the society.
Similarly, Chief Minister Pawan Chamling and Smt. Tika Maya Chamling have also expressed their greetings and good wishes to the people of Sikkim, on the auspicious occasion of Raksha Bandhan