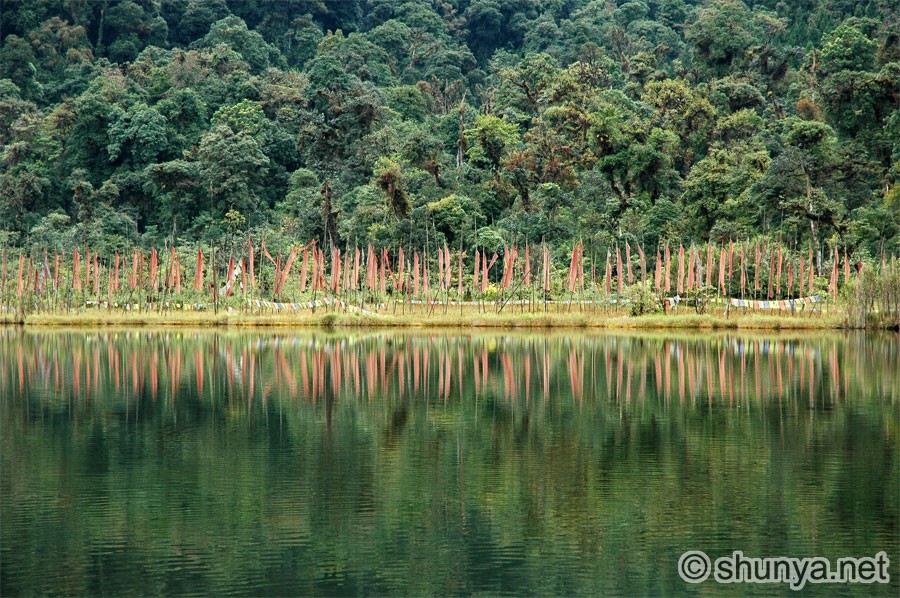 Verdict in favour of Truth, Dharma and Sangha of Sikkim: SIBLAC
GANGTOK, October 01: The Sikkim Bhutia Lepcha Apex Committee (SIBLAC) has expressed its heartiest compliments to the people of Sikkim on the "historic" win in the final verdict of the sacred Khacheodpalri Lake case.
Terming it as a verdict in favour of the "Truth, Dharma and Sangha of Sikkim, SIBLAC, in a press release, has extended its "highest gratitude to all who have been instrumental in giving the case its successful end."
On September 24, the final verdict in regard to the Acharya Tshering Lama and others Vs State of Sikkim case vide WP (C) No. 477 of 2004 in regard to the defilement of the sacred Khacheodpalri Lake has been delivered by the Supreme Court.
The Supreme Court, in its final order on September 24 said that "the State authorities shall uphold and enforce all applicable laws at all times in future and thus effectively maintain the sanctity of the holy lake by taking all appropriate legal steps to effectively prevent the Respondent No 5 or persons claiming under him or other persons from within and outside the State from desecrating or defiling the sanctity of the holy lake or by any activity likely to pollute or defile the sanctity of the lake, from violating the Order of the apex court as well as the applicable laws in force thereby adhering to the mandate of Art-261 of the Constitution."
"The apex Court's order falls clearly within the ambit of Art 256 of the Constitution in as much as the State authorities are bound to enforce in letter and spirit the provisions of the Places of Worship (Special Provision) Act, 1991 notified by the Government of Sikkim in Extra Ordinary Gazette Notification No 59/Home/98 dated October 1998 which stood violated by the State and the Respondent No 5 in 2004 giving rise to the cause of action and initiation of the Writ proceedings in the Supreme Court."
The apex committee has also thanked each and every member of the Bhutia-Lepcha community as well as "the hard­core well wishers from the Sikkimese Nepalese fraternity, whose contribution in this historic case is immeasurable."
The State government, through its affidavit has assured the Supreme Court that "all steps are being taken for maintenance of law and order" and therefore, the apex court expressed the view that the State government shall continue to maintain the law and order in future.
According to a press release, two SIBLAC conveners, Tseten Tashi Bhutia and Kunga Nima Lepcha along with Acharya Tshering Lama, Sangha MLA, the three petitioners in the said case, has written to the Sikkim Government to respect, uphold and implement the final verdict of the Supreme Court, in letter and spirit.
Lake Khachoedpalri or the wish fulfilling Lake which lies buried in a deep forest in West Sikkim, 28 km from Pelling is also called Tso-shug Tso or Khachoedpalri Pemachen Tso.